"Lions, Fighting! "The 2018 Young Lion Program Training Camp Round Off!
2018-10-23 64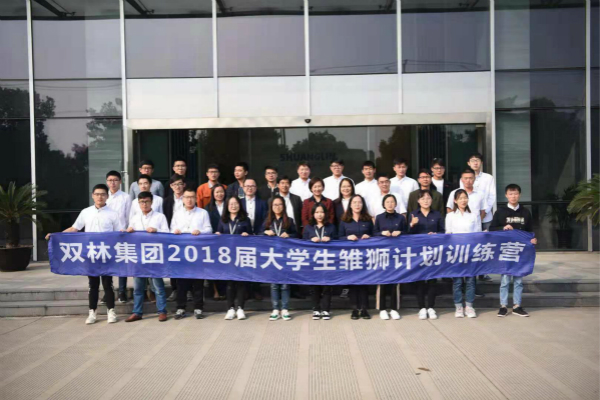 During October 22 to 23, the 2018 young lion trainees from all over the country once again gathered in Shanghai to attend the third training stage of the Young Lion Program Training Camp as scheduled.
Growth Theme Discussion
Shares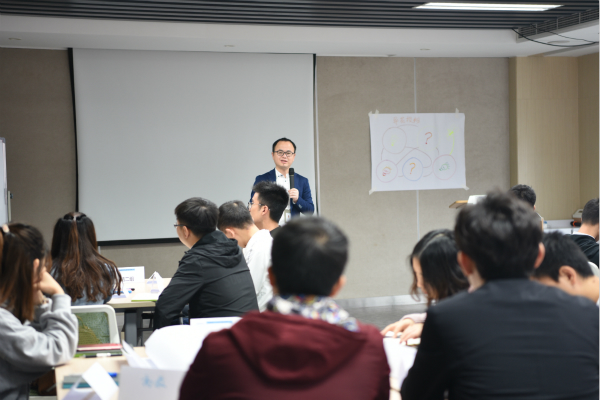 Ma Kefa from the enterprise university, as the representative of fresh graduates trained by Shuanglin, shared his career experience and feelings with the trainees and encouraged them to seize opportunities, and face up to confusion and hesitation with correct values and positive attitudes for the first days of work.
Highlights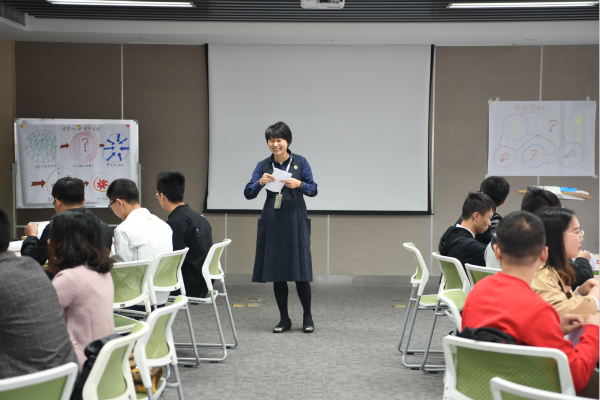 Mr. Chen and his trainees reviewed the wonderful moments from military training, centralized face-to-face teaching, group reading, online learning, and post practice. He also guided and encouraged the trainees to strengthen their anti-pressure ability, endure loneliness, resist temptation and make achievements in future work through group discussion and communication.
Outdoor Extending
Dark Forest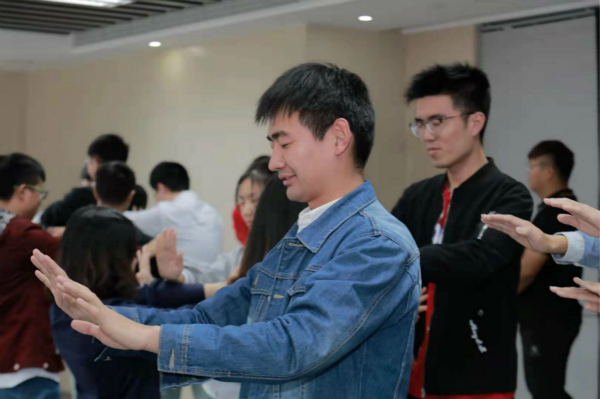 In the Dark Forest, trainees are required to close eyes, and this seemingly easy task is confusing everyone. Trainees begin to reflect on shortcomings in the management process and way of team communications by exploration without help.
Circle of Excellence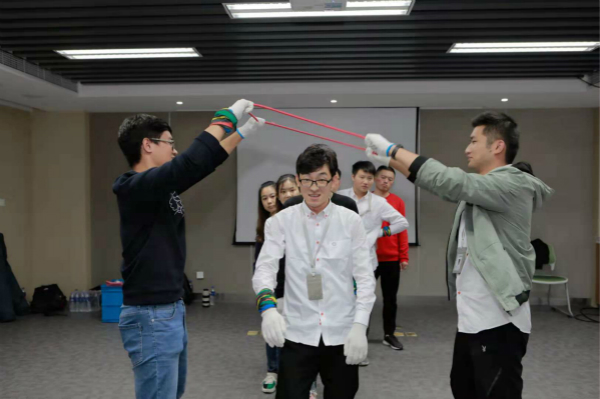 "Circle of Excellence" activity provokes trainees to think that: how can I clearly understand my position and responsibilities when I become one member of the team.
Limit Break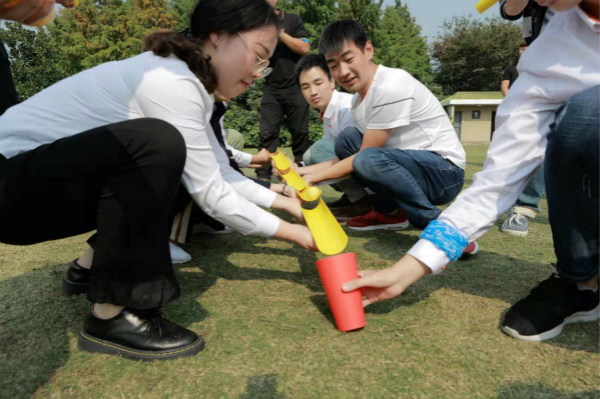 In the process of "Limit Break" activity, any problem at any one step, from division of labor, execution, tacit understanding to trust, will fail the whole task. After several times of failure, eventually, trainees completed the task assigned by the instructor excellently. Trainees understand the meaning of teamwork and strength as a team by experiencing a series of interesting activities.
Completion Ceremony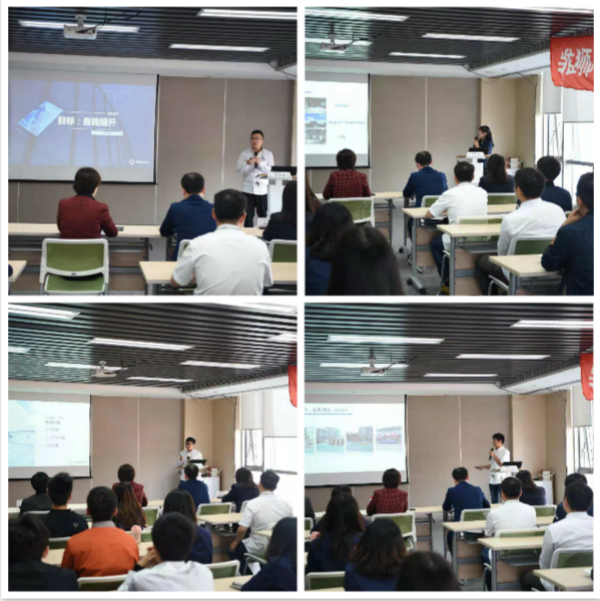 Growth-themed reports are addressed by group representatives. The trainees reported their work experience in three months from multiple perspectives, such as waiting for client to sign paper for nearly 4 hours, overcome the inconvenient traffic, staying up late to write programming to meet customer requirements. All those experiences allow us to grow up and get exercised. According to the trainees' comprehensive scores in each link, Shang Yanjiao, Chen Xuesong, Luo Ye, Zhang Jinsheng and Zhang Fudong was selected as up-and-coming youngsters by the enterprise university.
Award of "Best New Arrivals"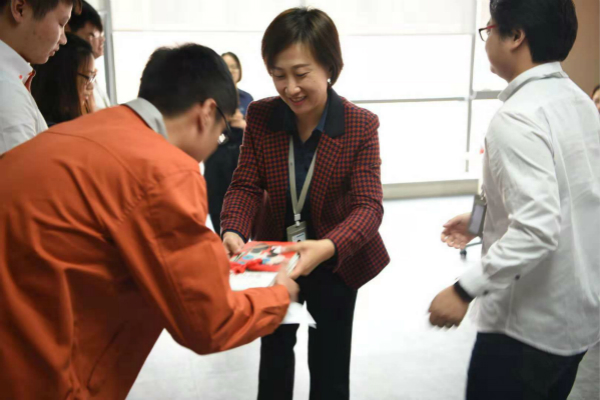 In the conclusion speech, Director Yin Yan said that the Young Lion Training Camp's trainees have grown quickly during this training, and their performance has been recognized, showing the spirit of the Shuanglin. She urges trainees to seize opportunities, maintain expectations, and raise their expectations to prove themselves. Meanwhile, she emphasizes that no pain, no gain. May you always be there with Shuanglin!
At this point, the 2018 Young Lion Program Training Camp rounded off, and the trainees have completed the role transformation from trainees to workers while integrating into the culture of Shuanglin. Company leaders attached great importance to this camp and have participated in several growth seminars to answer questions and doubts of trainees. Colleagues in various departments of the company also act as mentors, sharing their knowledge and experience for years with trainees, and jointly promote the Young Lion Training Program.
Wind Beneath His Wings
I believe every young trainee can make a career in Shuanglin
Paint Your Life
Write Your Own Legend!