Outstanding leadership, team & performance - 2018 Lion Program: Outstanding Leadership Training Class
2018-09-30 95
"Lion" series of talent cultivating project of Shuanglin Group - "Lion" Program, as one of the most vital components of the leadership training system, focuses on the company needs, and constructs the learning and application of system thinking mode, management tools and methods suitable for personal development.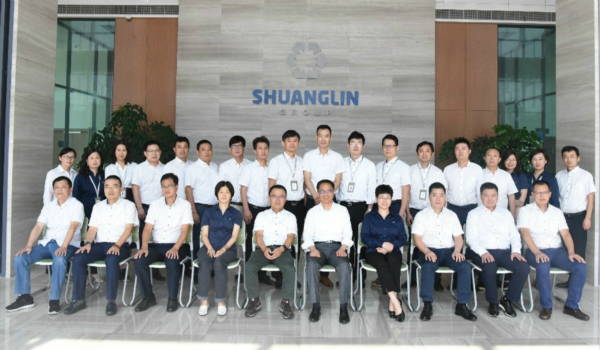 On September 29, the "Lion" Program of Shuanglin Group - Outstanding Leadership Training Class was held in Qingpu, Shanghai. The learning content, learning process and learning channels of the project are designed from the perspective of individuals, groups and organizations, oriented to the enterprise's top leadership, technology and sales backbone to ensure knowledge acquirement, on-the-job practice and performance improvement.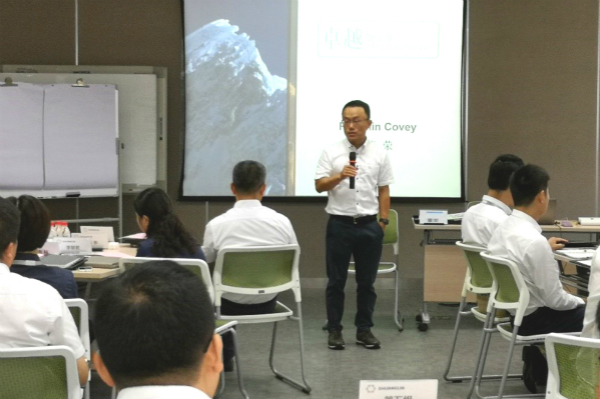 Gu Xiaoying, general manager of Shuanglin, has participated in the preliminary investigation and implementation process of the training project as an executive observer. Mr. Gu emphasized that leadership, requiring to be built as a systematic work, is an important factor in the management of an enterprise. It needs to be fully integrated and penetrated into the strategies, objectives, culture and other aspects of an enterprise, so as to build up a leadership management team.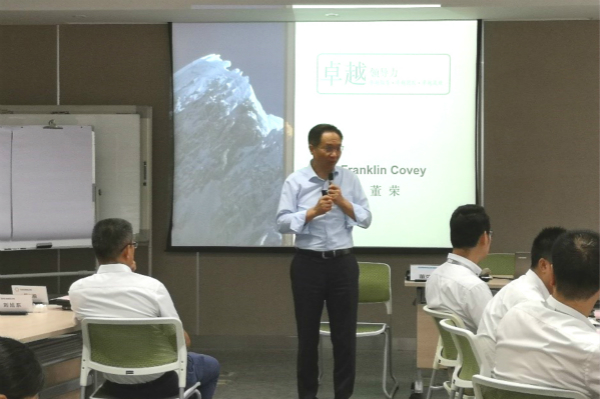 Dong Rong, as a teacher, has rich experience in teaching, and the ability to combine theory with practice in the teaching process. His lectures are lively and interesting, and the classroom atmosphere is very active. The four outstanding leadership roles -stimulating trust, clarifying goals, integrating systems and releasing potential run through the entire training, supported by the video analysis of classic cases to help trainees form action plans of their own and stimulate their potential, enthusiasm, passion and work motivation.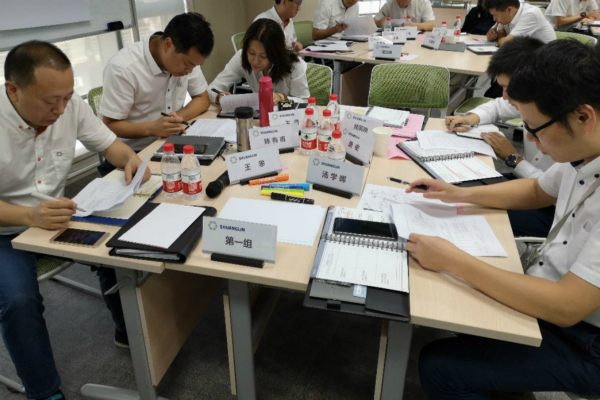 During the training, the trainees shared their department situations in interactions and formed their team building goals and action plans respectively; moreover, the trainers constantly enhanced their understanding and practical abilities through case explanation and analysis. The extremely high practical value of the course benefited everyone a lot.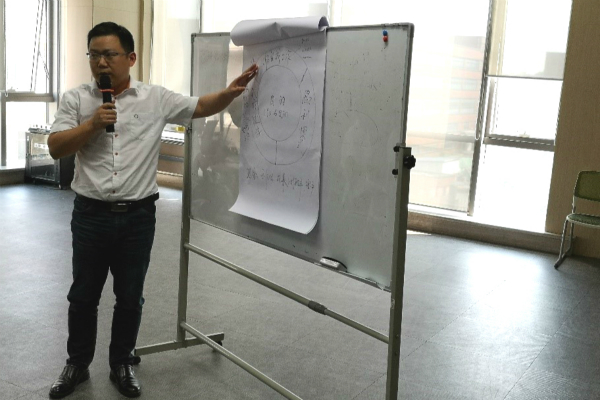 After the training, according to one trainee: the courses have taught me to apply the way of setting way of scoreboards to the construction of my own team, so as to better improve the team management. The training courses were easy of understanding and practicable, and I will explain the whole person thoughts and the concept of "four roles" to my department.
Leadership is vital for the organization's survival and development. The company's senior executives strengthened their leadership ideas through this training, which allowed them to integrate the acquired knowledge into the management and development of each division or factory of Shuanglin, so that the company could make quick response to changes in the market environment and win the advantage in the market competition environment!